What the heck are "AIR Conversations" and how can they benefit you?
This is Michael. I hope you're well.  Any cool plans for the summer?  We'd love to hear them!
My big news is I just bought a house in Suffield, CT and I am sooooooooo incredibly happy! 
Here's a view of my backyard.  The field is protected land and can't be built on.  I'm a cigar aficionado and once I saw the old tobacco barn, I had to have it.  Many evenings will be spent in the hot tub with a cigar and spirit!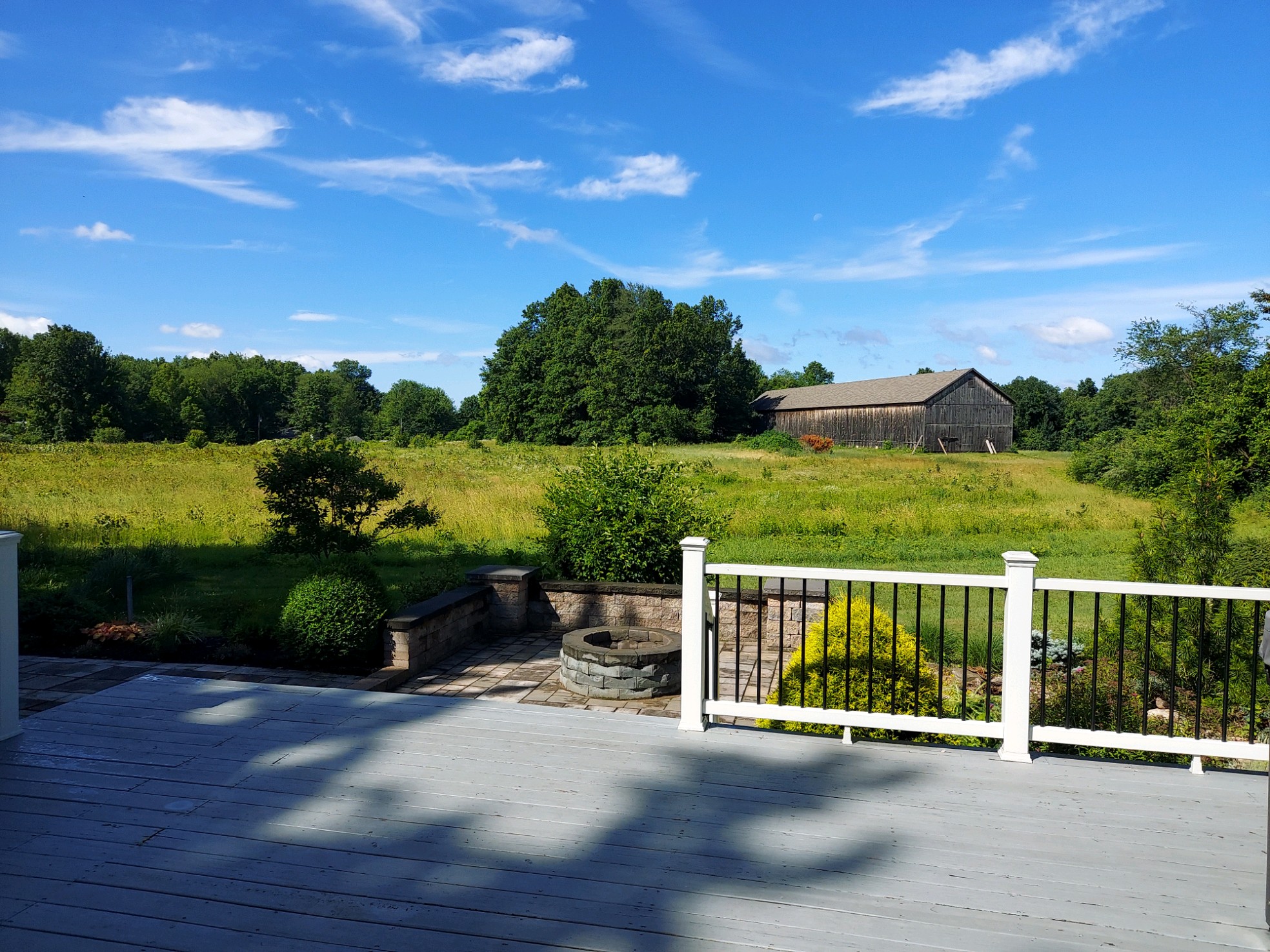 OK, on to business... AIR Conversations are a simple, yet incredibly powerful strategy for the growth and success of your business.  And bonus...They're FUN!
I learned this strategy from my friend and colleague, David Newman, CEO of Do it! Marketing.  He learned it from his friend, Michael Goldberg, author of Knockout Networking.  
I shared it with Amy when she hired me as her coach.  She added some really cool elements to it and essentially built phase I of her business during the onset of the pandemic using this one strategy to start.  Since then, she's become a master at it and now teaches our clients.
"AIR" stands for Advice, Insights, and Recommendations.  In short, it's a cool way to to get (excuse the repetitiveness ) advice, insights, and recommendations from people who could help you in the growth of your business.
Here's how to get started:
---List 10 people who you know, like, and trust to give you good AIR.
---Reach out and and ask them if they would spend 45 minutes with you for an AIR Conversation and briefly explain what it is.
---Make it easy for them to say yes and schedule it.  Use scheduling software as an example.
---Offer to reciprocate with 1-2 hours of your service for them or someone they choose as a thank you.
---Give them 3-4 examples of the types of questions you will ask.
When you do these well, they lead to rekindling of relationships, leads, new connections, referrals, networking opportunities, speaking engagements, ezine registrants, advice on how to improve your service, and of course new clients!  (Not all of these per AIR, but you get the picture! )
If YOU would like to do an AIR with me, please schedule yourself here. https://go.oncehub.com/ComplimentaryConsultationMichael I'd LOVE to get your AIR on BizLife360 and how we get the word out, especially about our free biz development training program!
Have a great week.

 P.S.  Have YOU gotten our free business development program?  Unless your business is doing $250k/year or more, there's no reason not to!  It's free and 8 hours of robust sales & marketing training specifically for service professionals.  Use the whole thing or the modules you most need.  Access it here!