Thank You
Your Successful Solopreneur Assessment is on its way to your inbox!
As a small business owner, 
you deserve to have a 
BUSINESS THAT FUELS YOUR LIFE.
You're intelligent. Excellent at what you do. Hard-working. Respected in your field. Dedicated to providing exceptional value to your clients.
AND you're looking for more.
We help you build your business and leverage it
as a vehicle to LIVE YOUR IDEAL LIFE.
BizLife360 offers services from every angle!
FREE Access to Our CORE BUSINESS DEVELOPMENT PROGRAM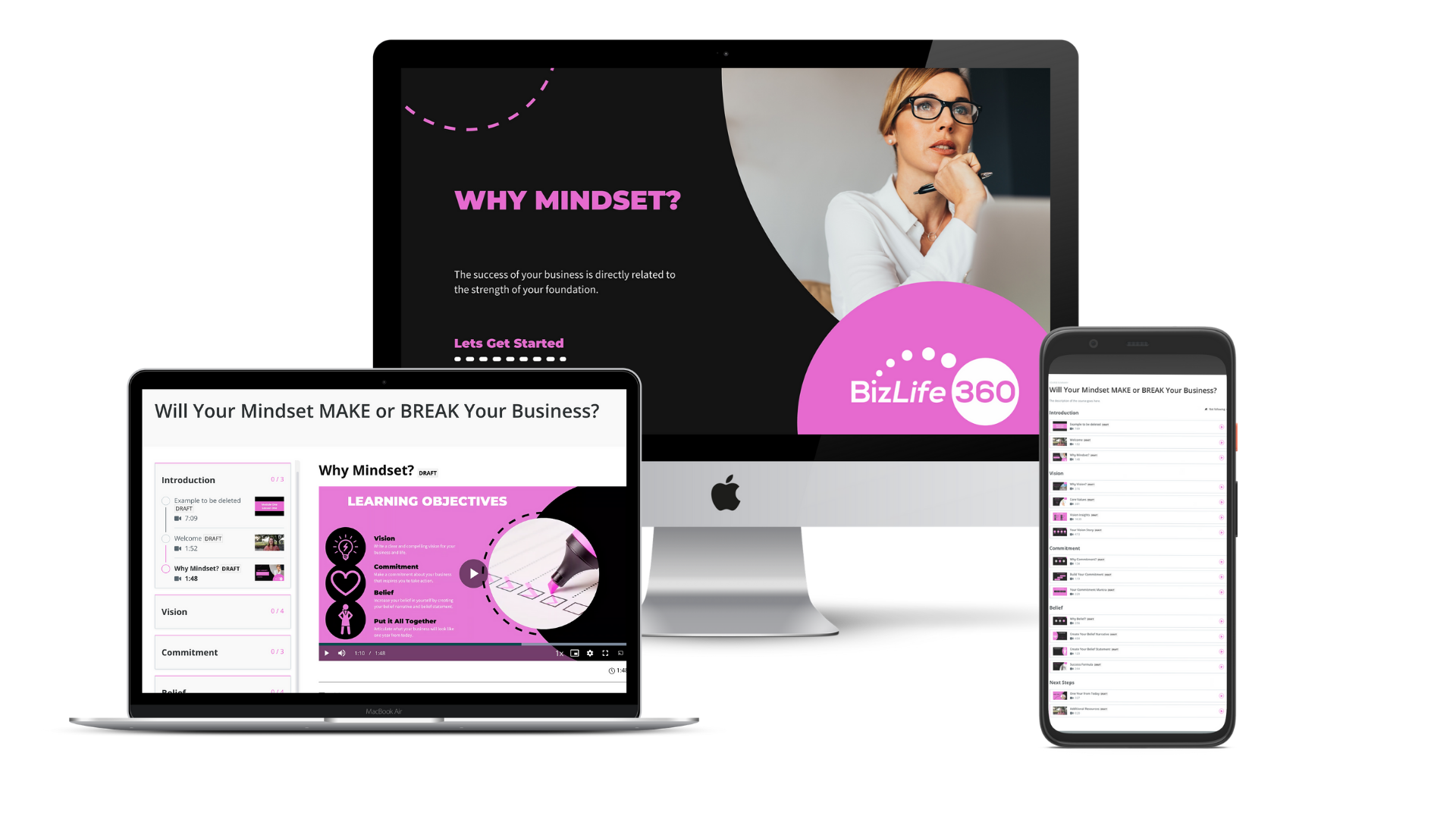 We're not like other business development coaches. We're not going to claim to help you "get rich quick." Being a successful business owner takes TIME and EFFORT.
And we want to help you by GIVING AWAY our foundational training program that walks you through step-by-step how to build and grow a solid service-based business.

---
47+ Years of Experience

---
100% Return on Investment
after one year

---
360-Degree Support
from new business start-ups to preparing your business for sale

---
100% Satisfaction Guaranteed
What Our Clients Have to Say About Us
"I hired Michael years ago to be my business coach and now I'm a huge fan of BizLife 360. Amy has helped take things to a whole new level! They ask the right questions, listen, and challenge me in ways that I never thought of before. They helped evolve my mindset, marketing, sales, pricing and more. In short, they are responsible for me becoming a 6-figure business owner. "
"I cannot tell you how HAPPY I am that I hired Michael and Amy. They're fun, smart, caring, compassionate and more. Their coaching/teaching/training skills are amazing as well as their knowledge of business, sales and marketing. My favorite thing about working with BizLife 360 is that they truly care about me and my business! I LOVE the 1-1 coaching and our group! My business has grown by 43% in one year. I now have 21 clients and couldn't be happier!"
"I hired Michael as my business development coach in 2020, then I re-upped with him AND Amy. Why? Because we are cranking in the growth of my business! They are so caring and knowledgeable. And just about every month I get multiple new 1-1 clients and I just filled my first group. I love their system so much I became a licensee and now I work with BizLife 360 as an associate coach and I hope to work with YOU!"